SPEEDWEEK 2009 DAILY DIARY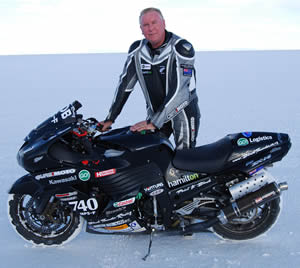 Aug 3

The bikes and trailer arrived safely at the freight depot in LA. Thanks to Ike Muira, who helped us unload the trailer from the 20ft container in his freight depot, and made us feel very welcome.



The decontainerising went smoothly and with out and problems.



We picked up the trailer with the bikes from Los Angeles and headed out to Las Vegas... many thanks to Pete Bradey who picked up the trailer and towed it to Violet's brother's place in Las Vegas. (Once again a very smooth ride with out any hiccups).


Violet and I got to enjoy Pete's company as we rode along in the truck with Pete, while Dean and Andy followed in the rental car.



Pete dropped the trailer off and immediately turned around and drove back to San Diego (or very close to it). We are hoping Pete will be able to make it back over to the salt to see us at Bonneville.